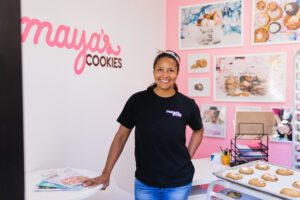 In the wake of the pandemic, are there additional resources for Black-owned businesses?
It is no question that the pandemic hurt most small business owners, especially black-owned businesses.  Black business owners have historically experienced systemic challenges due to inequities and discrimination and continue to lack access to capital, mentorship, and market access opportunities.
The biggest challenge Black-owned businesses face is access to the capital necessary to launch or expand their operations. The COVID-19 pandemic has exacerbated the access gap. 53% of Black-owned firms report difficulty in accessing credit, the most of any group of entrepreneurs of color or white-owned firms. This gap demonstrates the vital importance of Community Development Financial Institutions and mission-based lenders like Accessity.  Accessity's mission is to open doors of financial opportunity to those entrepreneurs who historically have had less access to capital and business support.  Among these entrepreneurs are people of color, women, immigrants, and low-to-moderate income businesspersons.
Having access to mentorship and business coaching is invaluable to launching a business or navigating business growth and challenges.  Often entrepreneurs of color lack equitable access to expert advice and a business support network. There is a current disparity between Black business owners and Black leaders in positions of power at large firms.  As a result, Black entrepreneurs are less likely to know or be exposed to Black mentors or mentorship network.
The Surge in Support
Firms owned by people of color face structural barriers to market opportunities that are necessary for business growth. Recently, many Black-owned business directories have surged to give visibility to these businesses to a larger audience. There are also multiple organizations that support Black-owned and other minority-owned businesses in getting certified and prepared to pursue contract opportunities with various government agencies and corporations that have committed a certain percentage of all contracts to be awarded to minority-owned businesses which offer an excellent opportunity for these small businesses to scale.
Below we highlight a list of organizations that are dedicated to supporting Black and minority-owned businesses find success to bridge the racial wealth gap and make a positive impact in Southern California.
Black Chamber of Commerce
The U.S. Black Chamber of Commerce (USBC) is a national organization that supports African American chambers of commerce and business organizations that serve businesses at a local level. The USBC website highlights Black-owned businesses and offers multiple resources and training in collaboration with national partners such as Google, Amazon and American Express.
Getting involved with local chambers is also a good idea as they offer local resources and networking opportunities to grow your business. Organizations in Southern California include:
Black Chamber of Commerce Inland Empire
County of San Diego Black Chamber of Commerce
Greater Los Angeles African American Chamber of Commerce
Southern California Black Chamber of Commerce
Buy From a Black Woman –Buy From a Black Woman is a non-profit organization that offers educational programs and resources, an online directory, and funding opportunities to help Black women in business. Their next round of business trademark grant applications goes live in August.
Coalition to Back Black Businesses –The Coalition to Back Black Businesses is an initiative to support Black small business owners and the communities they serve as they recover from the COVID-19 pandemic through grants, training, and resources. Through 2023, the Coalition will distribute numerous $5,000 grants, followed by mentorship and training. A select few will receive a $25,000 enhancement grant.
National Urban League – The National Urban League is a civil rights and urban advocacy organization that has 90 affiliates serving 300 communities across the country. The organization offers a variety of services in education, health, jobs and more, including helping underserved entrepreneurs. The National Urban League has a Center for Entrepreneurship based in Los Angeles. The San Diego Urban League also offers many local small business resources.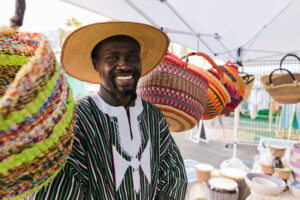 Access to Business Coaching and Mentorship
Founders First CDC
Founders First CDC offers various accelerator programs, coaching and resources for diverse-led businesses in various stages of business with the goal to help business owners create sustainable business growth strategies. Available in San Diego and Inland Empire. Not for start-up businesses.
Los Angeles Urban League
The LAUL's Center for Entrepreneurship provides minority and women-owned companies with education, access to a network of mentor advisors and access to capital and new market opportunities.
SCORE
SCORE, funded by the U.S. Small Business Administration, recently launched SCORE for Black Entrepreneurs to address the specific needs and barriers experienced by Black-owned businesses. At a local level, SCORE offers a network of mentors who are experienced entrepreneurs, industry experts and retired professionals who volunteer to help mentor small business owners. Working with a mentor is free of charge. SCORE also offers workshops and resources. Chapters throughout Southern California including:
Riverside, San Bernardino Counties and East San Gabriel Valley – SCORE
San Diego and Imperial Counties – SCORE
Small Business Development Centers
Funded in part by the U.S. Small Business Administration, the SBDC offers free business educational workshops, resources and one-on-one coaching from consultants who are experts in various areas of business including startups, marketing, and strategic growth planning. Chapters throughout Southern California including:
San Diego and Imperial Network – SBDC
Women's Business Center
Similar in nature as the Small Business Development Centers, the Women's Business Center offers workshops and training, one-on-one counseling, and other support services dedicated to women entrepreneurs. Available in San Diego, Imperial, Los Angeles counties and the Inland Empire.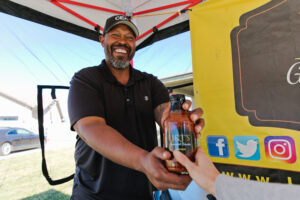 Access to Market
Procurement Opportunities
Contracting opportunities with corporations and the government.
Council for Supplier Diversity (San Diego)
Minority Business Development Agency (Los Angeles)
Southern California Minority Supplier Development Council (Southern California excluding San Diego)
San Diego, Orange and Imperial PTAC
U.S. Small Business Administration 8(a) Business Development Program (National)
Shop Black Directories
Black Owned Everything (National)
Blax (National)
Support Black Owned (National)
The Artlands (Inland Empire and desert communities)

Access to Capital
Accessity believes in building social equity through our lending philosophy and wraparound approach in working with small business owners. Seventy percent of Accessity's lending goes to entrepreneurs of color. In addition to access to small business loans up to $100,000 with flexible lending requirements, Accessity offers free business educational events and webinars, and a community of business support through local and national partners.
At no charge, Accessity offers mentoring by industry leaders for food and beverage businesses, credit and financial coaching, a human resources hotline and annual sexual harassment training required for employer firms, publicity opportunities with local media outlets and more. Accessity is more than a lender, we are a trusted partner committed to our clients' business success. If you'd like to learn more or see if you qualify for a business loan, contact our Accessity team here.