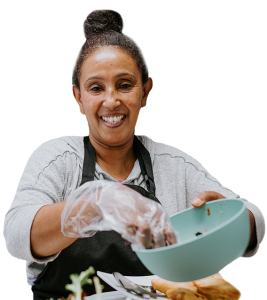 Business Support Community
Our commitment to the business owners we serve includes getting them connected to a community of organizations and other business owners who will support them in each stage of their business. We have an extensive network of local and national partners that we collaborate with that provide free business and financial coaching for entrepreneurs and a vast list of resources that our team members share with the business owners we work with to add value to their experience of working with us. Click on our top partner logos on the right to learn more about their services for small businesses or click here for an overview of our benefits.
We connect entrepreneurs to our business support community through:
Personal introduction and referrals
Our business resource events that feature business owners and organizations that are experts on various business topics as speakers and exhibitors
Certain loan programs that may include elements of business or financial coaching as an added value (e.g. business coaching for start-ups, mentoring for food and beverage businesses through our Brewing the American Dream partnership)
Our Academy that is primarily taught by volunteer business experts and community partners
Opportunities to work with our media contacts
We value our community partners who work in tandem with us to help our clients meet their business goals. If you are interested in partnering with Accessity to support Southern California entrepreneurs, contact Suzanne Carlson at scarlson@accessity.org.