Maya's Cookies
Imagine biting into the perfect chocolate chip cookie – crispy on the outside and chewy in the center – and then imagine your surprise when baker Maya Madsen tells you that cookie is 100% vegan. With a variety of flavors, like limoncello shortbread, s'mores, and her best-seller marble fudge, Maya's Cookies delights customers with her use of plant-based, dairy-free and cruelty-free ingredients.
Maya's Story
As a health-conscious mother of three, Maya wanted to translate her vegan lifestyle into a dessert that was kid-friendly and delicious. After developing her cookie recipe, Maya's treats became incredibly popular among the students at her children's schools, where she would bake her confections for birthdays and other special events.
With encouragement from family and friends, Maya was ready to start her own business. She started small by selling at a few local farmers markets in San Diego, where she met an Accessity business development officer doing outreach. Maya was ready to expand her business and she received a $5,000 loan to purchase equipment, obtain permits and buy supplies so that she could increase production and open her online store.
Since receiving her loan in 2017, Maya's business has taken off. She moved from a shared kitchen to her own facility, which enabled her to increase revenues and production by 300%.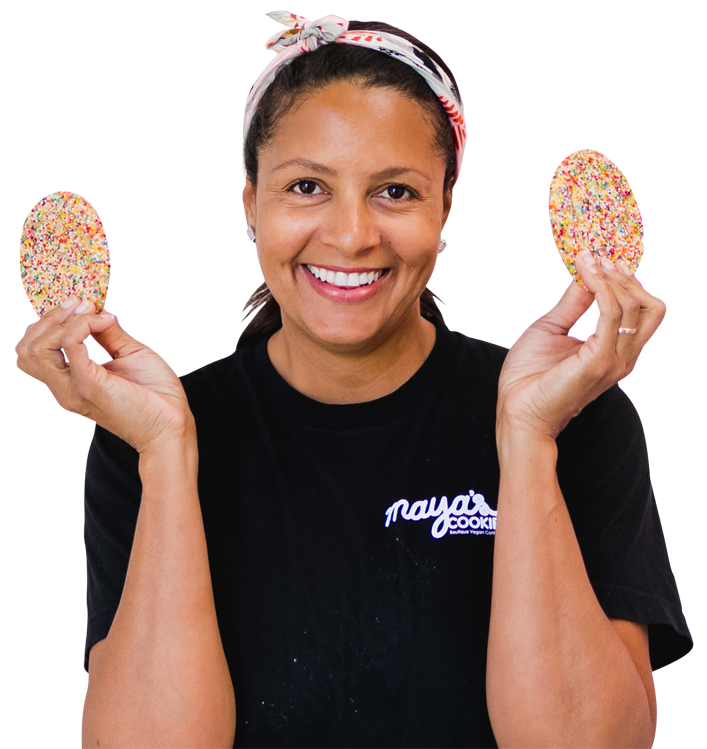 Keur Hadim

Mamadou Diagne grew up in Senegal, Africa and moved to the United States over a decade ago. Wanting to share his love for the folk art and crafts of his birthplace, Mamadou started a business in San Diego, California called Keur Hadim. He imports products from his hometown to sell at farmers markets. His family and other people from his hometown help make baskets, clothing, and more which he sells at his booth.
Mamadou's Story
Mamadou's market stall had become a popular stop for handcrafted goods, but then Mamadou hit a string of hardships including a car accident which totaled his business vehicle. As he recovered from these challenges, Mamadou approached Accessity for a loan to help him purchase a van to transport his merchandise. He received a $4,000 loan so that he could get back to sharing his passion for handmade African goods. The loan maintained Mamadou's job, as well as help generate income for the artisans in his hometown who sell their crafts to Mamadou.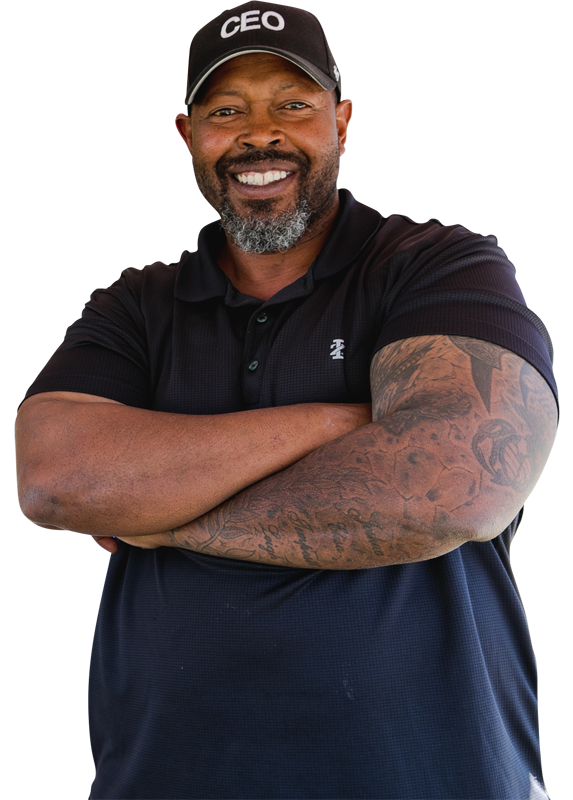 Wacheur 6, DBA J&T's Gourmet Sauces

Achilles Murray grew up watching his uncle and brothers BBQ during the summers. When he entered the Marine Corps he noticed that twice a month, or more, there would be BBQ for the Marines. However, the sauce provided left a lot to be desired and the Marines would end up having to mix their own concoctions to their taste. When he got stationed in Okinawa, Japan, Achilles and his wife Aubry started making their own sauce.
J&T's Story
After a few rounds of experimenting and adding more ingredients and spices they came up with a recipe of their own. They started giving it to friends and to the Company of Marines, it was a huge hit and they started to manufacture it in South Carolina, until he was sent back to Japan in 2003. In 2014, when he retired from the Marines, Achilles picked back up his passion for his own sauce.
In 2016, Achilles and Abry came to Accessity and received a $4,000 loan to help with manufacturing costs. Since then they realized it was too costly to manufacture their own on that small of a scale. In May of 2019, they came back to Accessity and received an $8,000 loan to use a different manufacturer to create their bottles to sell at farmers markets. This loan maintained 2 jobs in the community.
Tamales Jovita
Tamales Jovita in Escondido, Calif. is owned by Cecilia, who was inspired by her mother's entrepreneurial spirit and delicious recipes for tamales. When the COVID-19 shutdowns were mandated in March, Cecilia temporarily closed the restaurant. Looking for capital to help through the transition period, Cecilia applied for the Small Business Live Restart Grant Fund in June as an Accessity client and was one of the lucky recipients of a $5,000 grant, which helped cover basic expenses. Tamales Jovita also received a COVID-19 Relief and Recovery Loan from Accessity to help with rent, utilities, and use as working capital. The funding gave Tamales Jovita the capacity to adapt to current guidance for restaurants so that Cecilia and her family can keep making their mother's beloved tamales.