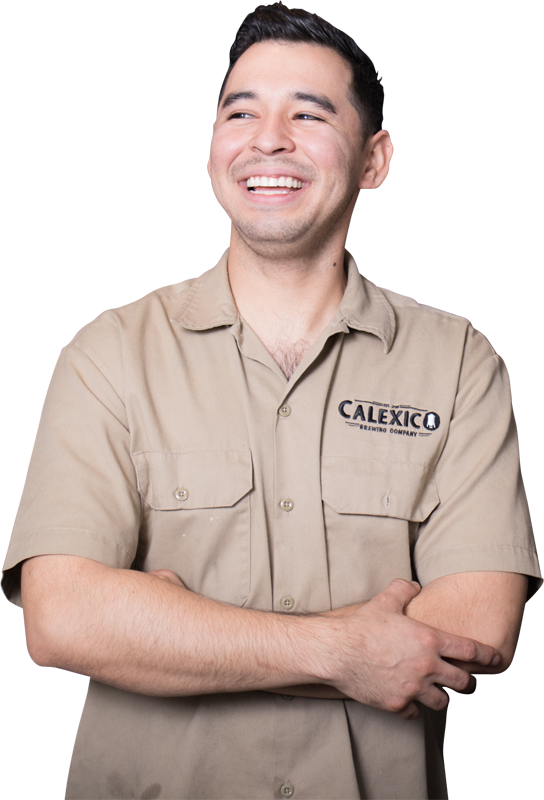 What's possible with Accessity?
Wherever you are in your business journey, we believe in meeting you there. You've invested so much and may have overcome adversities along the way, and we value that. Accessity's lending takes into consideration factors that traditional banks may not consider so you can launch or grow your business successfully and increase your income, build wealth, create jobs, and make our local communities thrive.
Funding solutions to meet your business needs
COVID-19 Relief and Recovery
Existing business seeking a loan due to losses from the COVID-19 pandemic
$2,000 – $50,000
COVID-19 Relief Loan Program
COVID-19 products require:
The business to be located in San Diego, Imperial, Riverside or  San Bernardino counties

A current source of income (i.e. business, job, unemployment, spousal income)
California Rebuilding Fund

Term loans from $2,000 to $50,000 for COVID-19 impact relief

Interest Rate: 4.25%

First 12 months interest-only; up to 60-month total term

Fees:

$0 on loans up to $5,500

$250 on loans $5,500 and above

No pre-payment penalties
Eligibility Requirements
Be in business on or before June 30, 2019
Must fill out pre-application on caloanfund.org
Maximum $250,000 in gross business revenues on most recent year of filed tax returns per stated on the caloanfund.org pre-application
Demonstrate economic injury in the form of a 10% decline in revenues since January 2020.
Returned to or has sustained at least 30% of pre-crisis revenues for at least one of the previous three months relative to average monthly revenues in the prior year; businesses impacted by the Regional Stay at Home Order are eligible if all other Underwriting Terms are met
Positive net income in 2019
Acceptable personal credit report to include (but not exclusive):

No repossession or foreclosure within last 3 years
No open liens or judgments (payment plans of at least 6 mos. OK)
No delinquent child support
Minimum Credit Score of 500 (No Credit Score is OK)
Click the button below for more information and to start the pre-application process on www.caloanfund.org.
Loan Program for Start-up and Expanding Businesses
Term loans for start-up or growing businesses
$300 – $100,000
Loan Program for Start-up and Expanding Businesses
Product Details
From $300 to $100,000 term loans for startup or growing businesses

6.99% – 14.99% fixed, simple interest (1% discount for veterans and active duty military)

No prepayment penalties and no application fees

Terms from 12 – 72 months

Costs are charged only at closing:

<$5,000: $95 max on average

>$5,000: up to 6% of loan amount

*$100 off for veterans, active duty
Start-up and Expansion Loan Eligibility Requirements
Live/work in S

outhern California

Use the proceeds of the loan for your business

Be at least 18 years of age and demonstrate good character

Business must be a legal entity
Loans for business owners like you
Loans for start-up businesses
Getting a loan to launch your business or within the first two years of operation is near impossible from a traditional bank or lender. Each year, a third of our loans on average go to start-up businesses. Along with an Accessity start-up loan, you will also gain access to guidance and support as you get your business off the ground. We want to help make your dream of owning a business a reality. See some of our templates below to help prepare you to start your own business.

Loans for women-owned businesses
Accessity recognizes the importance of women-owned businesses to their local communities. Women-owned businesses have more than doubled in the last twenty years. Forty percent of Accessity's portfolio are women and we have the resources and connections to help you grow.
Loans for racially and ethnically diverse-owned businesses
Diverse-owned businesses have been growing at twice the national average, and immigrants are nearly twice as likely as native-born Americans to start businesses. Accessity is committed to helping these businesses.
Loans for veteran-owned businesses
Veterans are more likely than non-vets to be self-employed, likely because their military training prepares them to excel in running their own business.
Loans for food and beverage businesses
Launching a successful food business is challenging, yet Accessity's clients in the industry experience greater success than the national average. Twenty percent of our loans go to food and beverage businesses each year and each client has exclusive access to mentoring by Sam Adams Beer employees through our national Brewing the American Dream partnership with the Boston Beer Company.